Enable Your Business To Its Maximum Security To Keep The Wrong People Away From Your Sensitive Data
Network security is a term that describes the security tools, tactics and security policies designed to monitor, prevent and respond to unauthorized network intrusion, while also protecting digital assets, including network traffic. Network security includes hardware and software technologies (including resources such as savvy security analysts, hunters, incident responders, etc.) and is designed to respond to the full range of potential threats targeting your network.
NETWORK CONSULTING
Allow our experts to help you plan your network security.
MANAGED NETWORK
Our team will secure your network using state of art and best industry practices.
Intrusion Prevention
Our team will keep eyes on any intrusion detected or security alerts.
---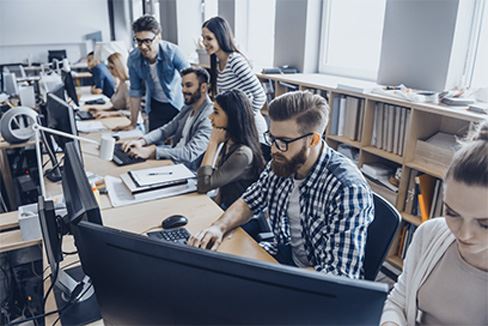 Unfortunately, most businesses simply do not know how to follow policy and do this properly. In fact, in a survey of 4,100 executives, departmental heads, IT managers and other key professionals across the U.S. and Europe, it was revealed that nearly three out of four organizations (75 percent) are fielding a novice level cybersecurity strategy. This is a growing threat, because when network breaches occur and malicious threats come through, there's more at stake than just the data itself.
Network security devices and tools exist to help your organization protect not only its sensitive information, but also its overall performance, reputation and even its ability to stay in business. Continued operational ability and an intact reputation are two key benefits of effective network security.
On the other hand, our experts will setup a reliable network security software and hardware, coupled with the right policies and strategies, can help ensure that when cyberattacks occur, their impact will be minimal.
---